Construction at Sunrise Continues!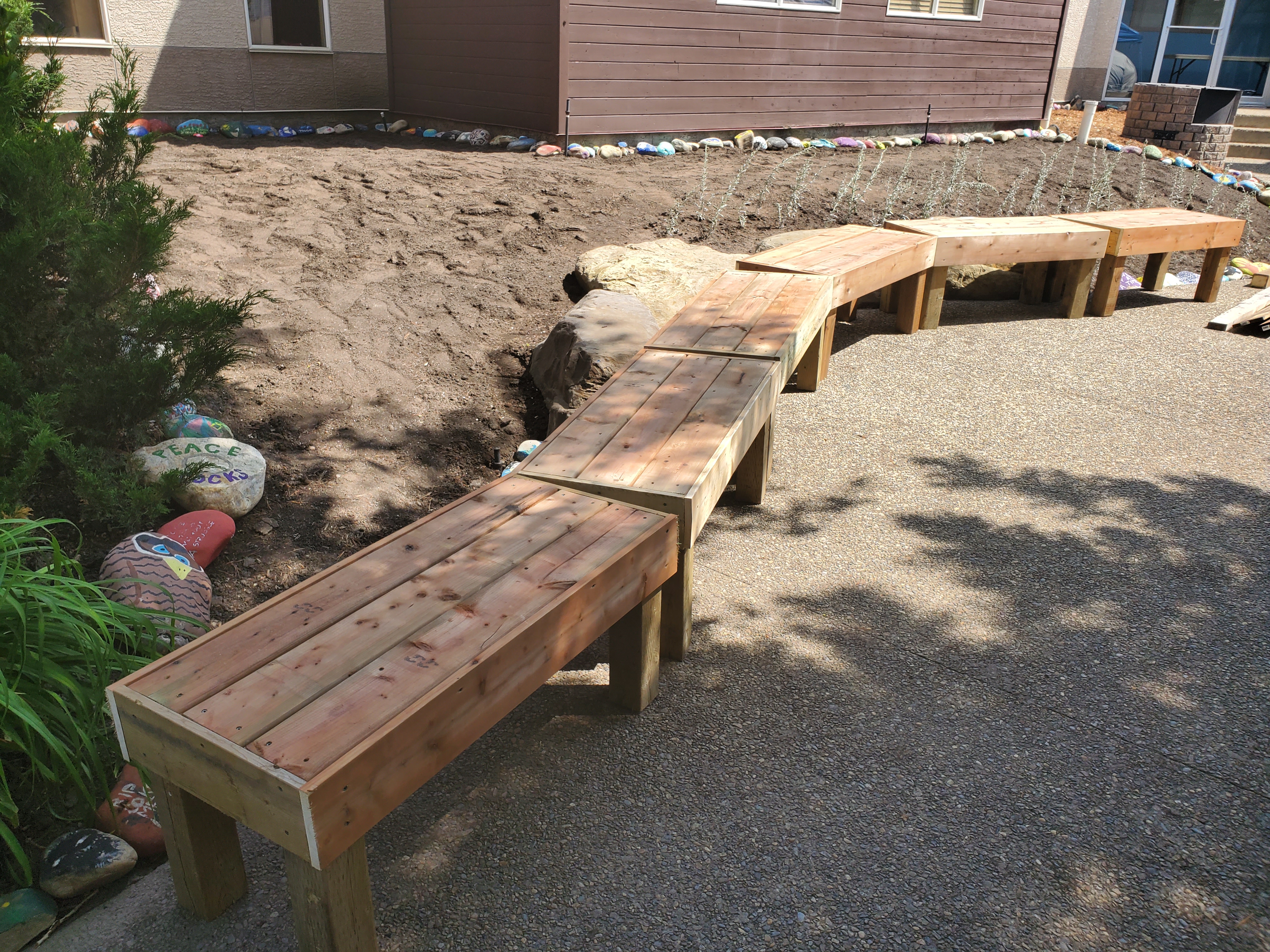 We have completed our outdoor benches for our clients to sit and receive the Elder's Teachings before entering our Sweat Lodge for Ceremony!!
We are very proud to be completing all of the work to prepare the land and area for our Sweat Lodge in-house, with our staff, clients and Alumni!